We plan for so many important dates in our lives – weddings, milestone birthdays, graduations, christenings and more – but too often the last grand event, our funeral, is unplanned or even left to chance. A life should be celebrated in a personal, meaningful way, so those left behind can reflect and remember the great times and all the magic the departed left behind. But, this is no easy task. 
When it comes to planning a funeral, whether pre-arranged for yourself or for a loved one on their passing, the emotions run high and it is easy to become overwhelmed with choice, practicalities and the pressure of getting it just right. To help make this time just a little easier, we have outlined the top four mistakes to avoid while funeral planning so you can create the perfect end to a perfect life.
1. Gather all of the information as soon as possible
There are so many decisions to be made when it comes to planning a funeral, so make sure you have all of the information before proceeding. Like with any service, there are a myriad of options available to suit every budget, personality, taste and desire. Book a meeting with a funeral professional as early as you can to start piecing together the ideal service and associated necessities such as cremation or burial arrangements. If you are pre-arranging your own funeral, don't wait until you are unwell or approaching old age. It is never too early to get your plan in place. 

If you are arranging a funeral for a loved one, it can be an extremely difficult time immediately post-departure to be thinking clearly and rationally, but the sooner you can begin, the easier it will be for everyone. Take your time to ask a lot of questions and try not to let grief or fear cloud your judgement; it can be a good idea to take other people with you to help in this process too.
2. Stick to a budget
Once you have all of your options laid out, set a budget and try to stick close to it. When forced to plan a funeral for a loved one, emotions are at a peak, choices may be rushed and overspending easily becomes an issue. To avoid bill shock when it is all over, set a clear budget and let your funeral director know so they can recommend the best quality services to match. However, even with a budget in mind, don't skimp on services if you feel you are missing something from the overall experience.
While a funeral should not force anyone into debt, budget enough to cover an appropriate level of services that everyone will be comfortable with.

If you have the luxury of time to plan your own funeral, you may be able to pay off items over a longer period of time. This way, you can have that beautiful casket but not leave your family out of pocket and under additional pressure.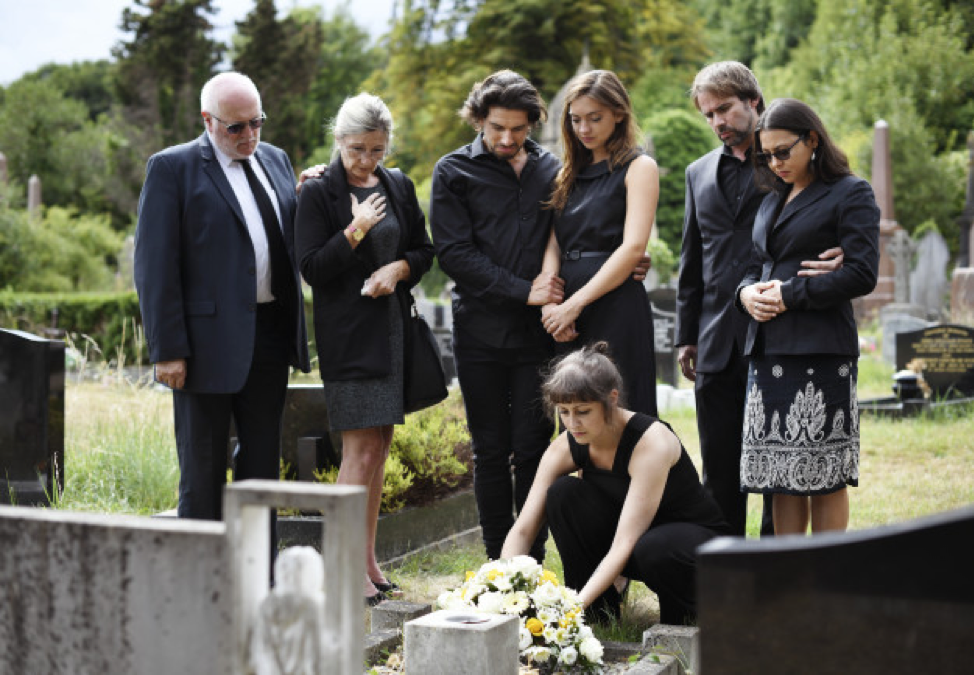 3. Communicate clearly
It is important to get to know your funeral director to ensure they clearly understand your wishes and/or those of the departed. Set aside time to sit face-to-face to discuss the proceedings and have a schedule and all important information clearly set out so everybody is on the same page. The last thing you want on the day is for errors of communication to send people to the wrong place or the timing of important happenings to be missed by key attendees. You also want to ensure personal details, such as laying a favourite blanket or scarf on  the casket or allowing time for silent reflection, is accommodated in the service. There may have even been sentimental valuables or wishes outlined in the departed person's will which may need to be considered as part of the funeral service. 
If you are pre-planning your own funeral, make sure your family is adequately aware of your wishes and have a detailed plan laid out in writing. This can include the types of flowers, the music, the location and (very importantly) whether you wish to be buried or cremated. They will also need to know who to call when the time comes, so make sure the name and number of your chosen funeral director is available.
4. After the ceremony
We often think of the funeral as just one event, the closure, then it is time to move on – but this is not the case. A funeral is the final goodbye, but the grieving and feeling of loss for those left behind can carry on for many years. When planning a funeral, remember to request information on services and resources as part of the package, rather than simply focusing on the one day. 
Your funeral director is a wealth of information on many post-departure issues, including documentation such as death certificates and recommendations for grief counselling and services for those who need a little extra support.